Board of Directors
---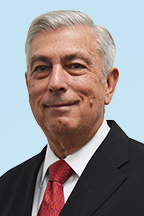 Charles S. Arnold

Chairman

Mr. Arnold's ability to integrate marketing concepts and financial strategies play a pivotal role in the development of his clients' businesses. In addition to developing start-up companies, he is responsible for placing more than $1 Billion into public companies with as much as $400 Million in a single transaction. Significant mergers and acquisitions have been accomplished through his network of financial specialists and professionals throughout the world. In 1993 Mr. Arnold was one of the original investors in pre-paid legal "PPD"  (now Legal Shield).  In 2001 he was engaged by Natural Health Trends "LEXXUS" the company grew from under $1.00 to over $40. Traded on the American stock exchange.  Mr. Arnold feels that the direct sales marketing is an underserved market that deserves investors' attention.  Mr. Arnold believes that Stemtech has exceptional growth potential and sees this company's bright future with our innovative stem cell nutrition products and the financial opportunity for our Independent Business Partners.

Over the years, Mr. Arnold has carefully developed worldwide relationships with retail brokerage firms, investment bankers, traders, fund managers, and independent investors. A broad scope of his functions includes public awareness and financial relations campaigns arranged to bring undervalued, little known public companies with significant upside potential to the center of equity markets throughout the world.

For over 35 years, Mr. Arnold traveled extensively serving as a guest speaker for many private and public affairs, including international investment conferences. The investor group's Mr. Arnold consults have been able to participate in several profitable ventures. Mr. Arnold retired from the lecture circuit 1998. Mr. Arnold was the President and publisher of two financial publications from 1984-1998 (Personal Investing News) a paid circulation of over 500,000 subscribers and (The Sound Money Investor) a geo political Publication with an 80,000 paid circulation. In addition, Mr. Arnold was the host of 4-6 financial conferences a year (Sound Money Investor Conferences). Since 1998 he now concentrates on his primary business, he remains in high demand international as an author and lecturer at seminars on entrepreneurship and business economics and development.

---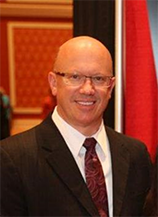 Darryl V. Green

Director

He is Founder and President of DVG Ventures & DVG Nutrition since 2014. He specializes in health and nutrition businesses and is a franchise strategist. For over 30 years, from 1983 – 2014, Mr. Green was with GNC Nutrition which included 20 years of corporate and franchise executive positions and over 10 years of various field positions encompassing all facets of retail operations across the United States.

As President of Domestic and Global Franchising, he played an instrumental role in driving GNC Holdings Inc. from a market cap of $1 Billion to over $3.7 Billion. During Mr. Green's tenure, he grew the business to over 3,000 locations in 53 countries, which led GNC Franchising to be the 7th most desired franchise in the world. In 2011, Mr. Green was part of the team that led the number one IPO of the year, helping the company raise an estimated $360 Million.

Mr. Green believes that Stemtech is poised to make tremendous strides in nutraceutical and cosmeceutical product development which will shape the future of the cellular nutrition marketplace. Mr. Green is very excited about the amazing infrastructure built and revolutionary stem cell technology developed at Stemtech, which will drive the Company to achieve record growth and become a major global player in the nutritional and personal care product industry in the coming years.

---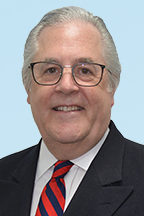 John W. Meyer

Director

Mr. Meyer joined Stemtech in 2006 and oversees all global operations. His responsibilities as President and COO include leading all aspects of Stemtech.  All functional departments and international operations are his responsibility to drive growth and expansion of the company.  Prior to joining Stemtech, John worked for other well-known network marketing companies, such as Shaklee and Arbonne International for over ten years.  He also worked for over a decade in third party logistics on global projects for Fortune 100 companies.  He brought this experience and more to Stemtech, overseeing operations for the last fifteen years.

With 44 years' business experience, John has been in the network marketing field for 30 years, including his tenure with Stemtech. During his time at Stemtech, he has opened 51 national markets, previously serving as VP of Global Operations and COO prior to his current position.  Mr. Meyer earned his BA and MA from the University of San Francisco.

---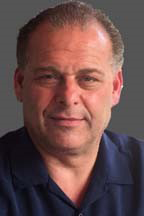 Benjamin Kaplan

Director

Mr. Kaplan has been a successful entrepreneur and investor for over 20 years, with a particular focus on health, wellness and pharmaceutical companies. He currently serves as the CEO of Ehave, Inc., a leader in digital therapeutics delivering evidence-based therapeutic interventions to patients.

---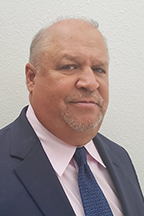 John Thatch

Director

John ("JT") Thatch serves as Chief Executive Officer and Vice Chairman of Sharing Services Global Corporation a publicly company traded on the OTCQB. Mr. Thatch is an accomplished, energetic, entrepreneur-minded executive with the vision and knowledge to create growth and shareholder value for an organization. Mr. Thatch has successfully started, owned and operated several sized businesses in various industries that include service companies, retail, wholesale, on-line learning, finance, real estate management and technology. From 2009 to 2016, Mr. Thatch served as Chief Executive Officer of Universal Education Group and, from 2016 to present, Mr. Thatch created Superior Wine and Spirits, LLC, a Florida-based wholesale distributor of wine and spirits and remains a minority member. Prior to 2005, Mr. Thatch served as CEO of Orbital Energy Group, Inc. ("OEG"), a NASDAQ-listed company formerly known as OnScreen Technologies, Inc. Mr. Thatch currently serves on the board of directors of several other companies and is the lead independent director of Document Security Systems, Inc. ("DSS"), a NYSE listed company and is a current member of NACD.

---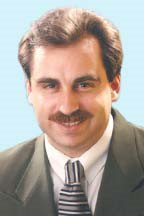 David E. Price, Esq.

Secretary

Mr. Price is a US corporate and securities attorney. He is a native Washingtonian, has worked in both the diplomatic corps and the US Congress, as well as having been General Counsel to consultants at the World Bank, IDB and IMF in Washington, DC. He has practiced US corporate and SEC law for the past 20 years.

Mr. Price holds a B.A. from the University of Maryland, and a Juris Doctor from Antioch (DC) School of Law. Mr. Price is a member of the Corporate Lawyer's Association; the Euro-American Lawyers Group; the Association of US Securities Attorneys and the American Bar Association.

Bar Affiliations: Maryland (since 1996); United States District Court (District of Maryland); Court of Appeals, District of Columbia; United States District Court for the District of Columbia; United States Court of Appeals, 4th Circuit; Supreme Court of the United States.

---