The Management Team
---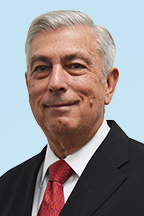 Charles Arnold

Chief Executive Officer

Mr. Arnold's ability to integrate marketing concepts and financial strategies play a pivotal role in the development of his clients' businesses. In addition to developing start-up companies, he is responsible for placing more than $1 Billion into public companies with as much as $400 Million in a single transaction. Significant mergers and acquisitions have been accomplished through his network of financial specialists and professionals throughout the world. In 1993 Mr. Arnold was one of the original investors in pre-paid legal "PPD"  (now Legal Shield).  In 2001 he was engaged by Natural Health Trends "LEXXUS" the company grew from under $1.00 to over $40. Traded on the American stock exchange.  Mr. Arnold feels that the direct sales marketing is an underserved market that deserves investors' attention.  Mr. Arnold believes that Stemtech has exceptional growth potential and sees this company's bright future with our innovative stem cell nutrition products and the financial opportunity for our Independent Business Partners.

Over the years, Mr. Arnold has carefully developed worldwide relationships with retail brokerage firms, investment bankers, traders, fund managers, and independent investors. A broad scope of his functions includes public awareness and financial relations campaigns arranged to bring undervalued, little known public companies with significant upside potential to the center of equity markets throughout the world.

For over 35 years, Mr. Arnold traveled extensively serving as a guest speaker for many private and public affairs, including international investment conferences. The investor group's Mr. Arnold consults have been able to participate in several profitable ventures. Mr. Arnold retired from the lecture circuit 1998. Mr. Arnold was the President and publisher of two financial publications from 1984-1998 (Personal Investing News) a paid circulation of over 500,000 subscribers and (The Sound Money Investor) a geo political Publication with an 80,000 paid circulation. In addition, Mr. Arnold was the host of 4-6 financial conferences a year (Sound Money Investor Conferences). Since 1998 he now concentrates on his primary business, he remains in high demand international as an author and lecturer at seminars on entrepreneurship and business economics and development.

---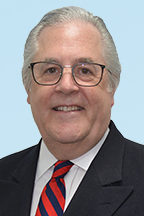 John W. Meyer

President / COO

Mr. Meyer joined Stemtech in 2006 and oversees all global operations. His responsibilities as President and COO include leading all aspects of Stemtech.  All functional departments and international operations are his responsibility to drive growth and expansion of the company.  Prior to joining Stemtech, John worked for other well-known network marketing companies, such as Shaklee and Arbonne International for over ten years.  He also worked for over a decade in third party logistics on global projects for Fortune 100 companies.  He brought this experience and more to Stemtech, overseeing operations for the last fifteen years.

With 44 years' business experience, John has been in the network marketing field for 30 years, including his tenure with Stemtech. During his time at Stemtech, he has opened 51 national markets, previously serving as VP of Global Operations and COO prior to his current position.  Mr. Meyer earned his BA and MA from the University of San Francisco.

---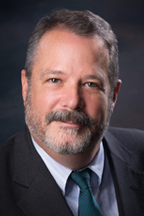 James "Jay" Cardwell

Chief Financial Officer

Mr. Cardwell has more than 35 years of experience in, among other things, U.S. Securities and Exchange Commission ("SEC") reporting and compliance, financial reporting and tax research and compliance. Since July 2015, Mr. Cardwell has served as Chief Operating Officer and Senior Associate of The CFO Squad LLC, a company which provides chief financial officer support services including, but not limited to, pre-audit services, SEC and tax compliance and financial reporting services to both international and domestic private and public companies.  Associated with the CFO Squad, Mr. Cardwell has served as the interim Chief Financial Officer for Esports Entertainment Group, Inc., NanoVibronix, Inc., Newgioco Group, Inc. and VerifyMe, Inc.

Mr. Cardwell graduated from Illinois State University with a Bachelor of Science degree in accounting. Upon graduation, Mr. Cardwell began his career at Arthur Andersen & Co and served as Senior Tax Consultant. For over 30 years, Mr. Cardwell served in various capacities for public and private companies in the entertainment industry including serving as the Chief Financial Officer of S2BN Entertainment, Inc. including Executive Co-Promoter of Barbra Streisand's World Tour (Back to Brooklyn); the Deputy Director of the National Jazz Museum in Harlem, New York; the Chief Financial Officer of Sibling Entertainment, Inc.; the Chief Executive Officer and director of Good Galaxy Entertainment, Inc.; the Associate Producer of Nunsense Theatrical Company LP and the founder and President of Cardwell Productions. Mr. Cardwell is a certified public accountant in the State of New York.

---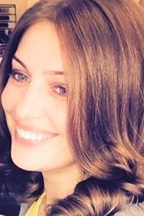 Sandra Kazickaite

VP Global Performance

Ms. Kazickaite joined Stemtech in 2007.  She is experienced in the necessary skillset of Project Management, having earned her MBA in the field.  During her progressive career with Stemtech, Sandra has had management positions in many of Stemtech's functional departments and brings a wealth of knowledge to her newly created role of leading Stemtech's Information Technology activities as well as Key Performance Indicator management.

Entrepreneurial spirit, keen analytic mind, and comprehensive grasp of the business at a detailed level coupled with wide-ranging professional expertise including business expansion and transformation, organizational change, continuous improvement, customer acquisition and relationship management.  Having dedicated more than an action-packed decade to Stemtech, Sandra knows what truly drives the business forward.

---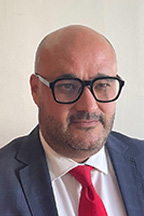 Alejandro Carrillo

Vice President Global Sales

Mr. Carrillo was appointed as VP of Global Sales December 5, 2022. He has been with Stemtech for eight years, beginning as General Manager of Stemtech's Mexico market. In 2018 he was elevated to the role of Managing Direct of Latin Markets as a result of his contributions and leadership of our growing Latin market.
In his new role, he will manage all Stemtech sales responsibilities, working very closely with our country Management, supporting our sales and recruiting efforts. With his MBA, he began working in the banking segment prior to finding his passion in the multi-level marketing industry since 2008. He is innovative and is committed to quality service!

---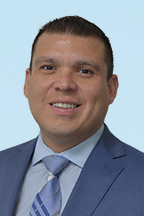 Jeff Ramirez

U.S. Sales General Manager

Jeff Ramirez has over 20 years' experience in the direct-to-consumer industry, working as a distributor, consultant, and part of the corporate staff. Jeff brings an array of communication and field leadership abilities that make him one of the most dynamic and respected in the industry. He inspires the members of his corporate organization. He has worked with several top companies where he helped create and execute innovative sales plans along with great customer service, resulting in millions of dollars in additional revenue and Field commissions. Jeff remains focused on improving the efficiency of the Stemtech U.S. market processes and is an excellent motivator with the Field. Jeff's greatest passion and joy is found in educating others to take control of their health, lifestyle and success. Jeff's hobbies include anything having to do with sports, especially basketball, but above all spending time with his family creating great memories.

---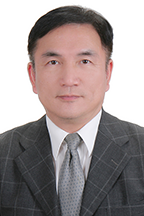 Richard Hu

General Manager, Taiwan

Stemtech is pleased to have Richard Hu, who comes to the Company with over 25 years of experience in MLM industry, amongst its executives.

Richard is a skilled executive with rich experience in leading business operations of many well-known international enterprises in Asia. Under his leadership, significant performance changes took place throughout Southeast Asia, mainland China and the Stemtech Taiwan Branch where he is currently in the role of General Manager. Richard Hu was entrusted to head Stemtech operations in Taiwan and maintain stability, which resulted in our confidence in him, continued growth of the Taiwanese market and the goal to conquer the entire Chinese market.

Varied experience of many years and broad horizons allowed Richard Hu to form a solid foundation and understanding of the business principles, which in turn enable him to develop wide-ranging and unique marketing strategy concepts. His management style promotes the recognition of member's needs, company's interests and corporate vision - the exquisite combination of successful leadership.

Based on his professionalism and personality traits, Richard Hu was recently selected as a supervisor of Taiwan Direct Selling Association (TDSA) of the Republic of China, where he actively participates in enhancement activities and development of guidance policies of this industry.

---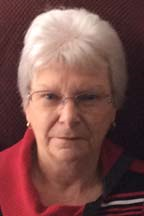 Solange St Hilaire

Manager, Canada

Solange St Hilaire is the Manager of Stemtech Canada and has been with the company for 5 years. She brings over 30 years of business experience working for different international companies. She is growing the Stemtech business by supporting our Independent Business Partners and customers.

---