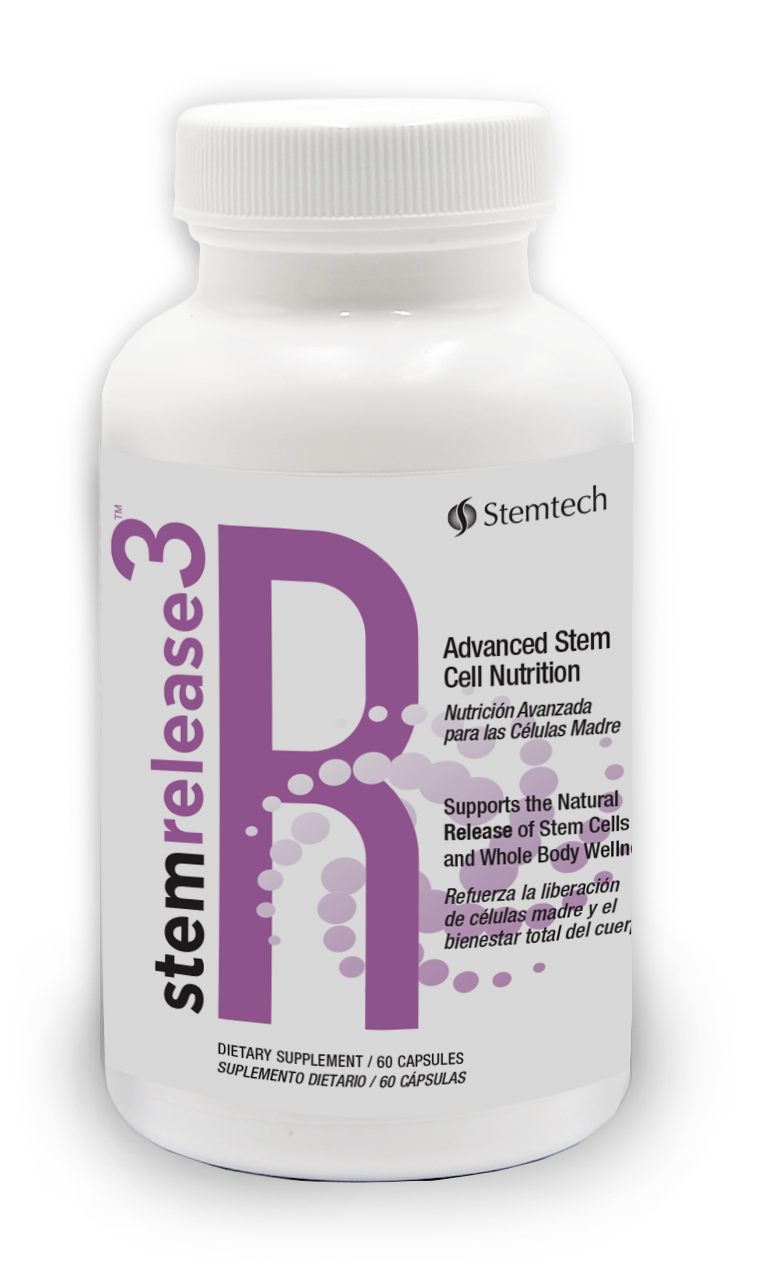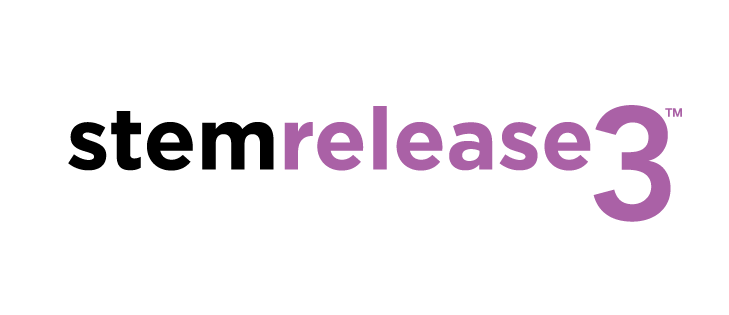 stemrelease3™ is our most advanced stem cell nutrition product to date. It is the cutting-edge of modern science and performs in two ways. First, stemrelease3 is the only product on the market that contains stemrelease® – an exclusive blend of clinically tested ingredients that help release millions of your body's own stem cells from the bone marrow into the bloodstream.† Studies show that the more stem cells you have circulating in your blood, the greater the ability of your body to naturally renew itself.
Second, with its youth-promoting nutrients, stemrelease3 helps support telomere health.† Telomeres are the caps that protect the ends of chromosomes, similar to how shoelaces have plastic caps to stop them from fraying. Supporting and maintaining the health of your telomeres can help you enjoy a healthier and more youthful life
Key Benefits
Supports the body's natural renewal system†
Supports telomere health†
Promotes youthful, healthy aging†
Supports a general sense of wellbeing†
THE POWER BEHIND STEMRELEASE3
stemrelease3 contains StemRelease, a revolutionary blend of 3 exotic, plant-based ingredients to provide a significant increase in the release of your body's own stem cells.†
Undaria pinnatifida is an ultra-pure marine algae grown in pristine ocean waters. Known as one of the ocean's greatest treasures, Undaria pinnatifida (fucoidan) has been documented to support a long-lasting increase in the number of circulating stem cells, and Stemtech owns patents issued and pending worldwide on this novel claim.†
Aloe macroclada is considered by the people of Madagascar as a factor of rejuvenation and longevity. It has been documented to support an increase in the number of circulating stem cells and Stemtech has patents pending worldwide.†
OTHER INGREDIENTS INCLUDE:
Astragalus membranaceous Extract has been shown to have a beneficial role in maintaining telomere health.†
Cordyceps sinensis is associated with stamina, longevity and a wide variety of health benefits.†Cordyceps is certified organic.
Curcuma longa (Turmeric) is known to provide many anti-aging benefits. It's also a powerful antioxidant that helps protect cells from free radical damage and oxidative stress.†

Unlike other stem cell products, stemrelease3 does not contain cells or derived from cells. stemrelease3 is 100% natural with plant-based ingredients.
For more about stemrelease3 visit the Product Facts.
A Perfect Partnership:


stemrelease3, StemFlo® and Migrastem®

stemrelease3 is an important part of the daily stem cell nutrition and works best when used in tándem with StemFlo, which supports the healthy circulation of your body's own stem cells and nutrients, and MigraStem™, which supports the ability of your body's own stem cells to migrate into the tissue in need.†
†These statements have not been evaluated by the Food and Drug Administration.
These products are not intended to diagnose, treat, cure, or prevent any disease.
Sign up for sales and PRODUCT NEWS!