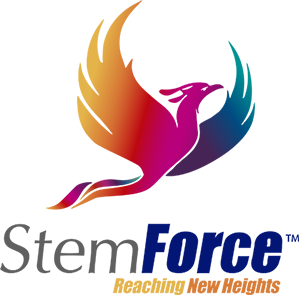 Compensation Plan
Bringing Hope for a Better Future
At Stemtech, we do not sell our products in stores. Instead, we pay Independent Business Partners ("IBP's") —people just like you— to help share our products and income opportunity with others and pay commissions on products sold. Our global Business Partner team includes people from all walks of life: students, doctors, retirees, and at-home parents alike enjoy the benefits of the Stemtech opportunity.
(OPTIONAL) BUSINESS PRODUCT PACK PROGRAM ("BPP/TBP" PAID WEEKLY)
REWARDING YOU FOR DEVELOPING NEW BUSINESS BUILDERS
A one-time Business Product Pack Commission is available each time you sell a one-time BPP to a Business Partner. This program pays generous upfront Pack Commission, Extra Commissions for number 4 and 5 in width who buy a BPP, Extra Commissions on packs 6+ in width, PLUS a Matching bonus payable on your First 3 ("F3") BBP's who earn 4TH plus commissions.
BPP Commissions are paid weekly. Qualification requirement: Purchase a BPP and have a minimum of 50 PPV monthly activated (minimum of one bottle) to remain active and qualify for BPP Commissions (Personal VIP Customer AutoShips count towards this qualifier).
BUSINESS PRODUCT PACKS ("BPP/TBP")
THE POPULAR WAY TO BECOME A BPP COMMISSION EARNER!
This pack has great buying value and triggers great additional commission potential.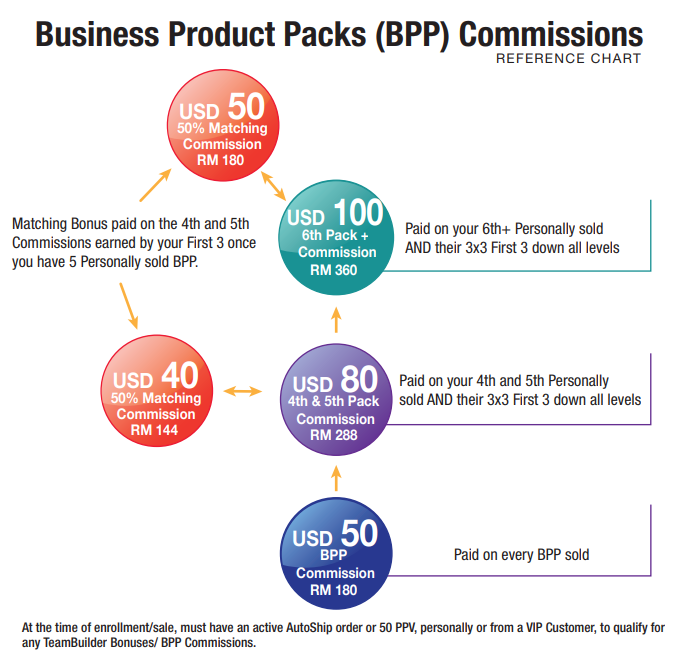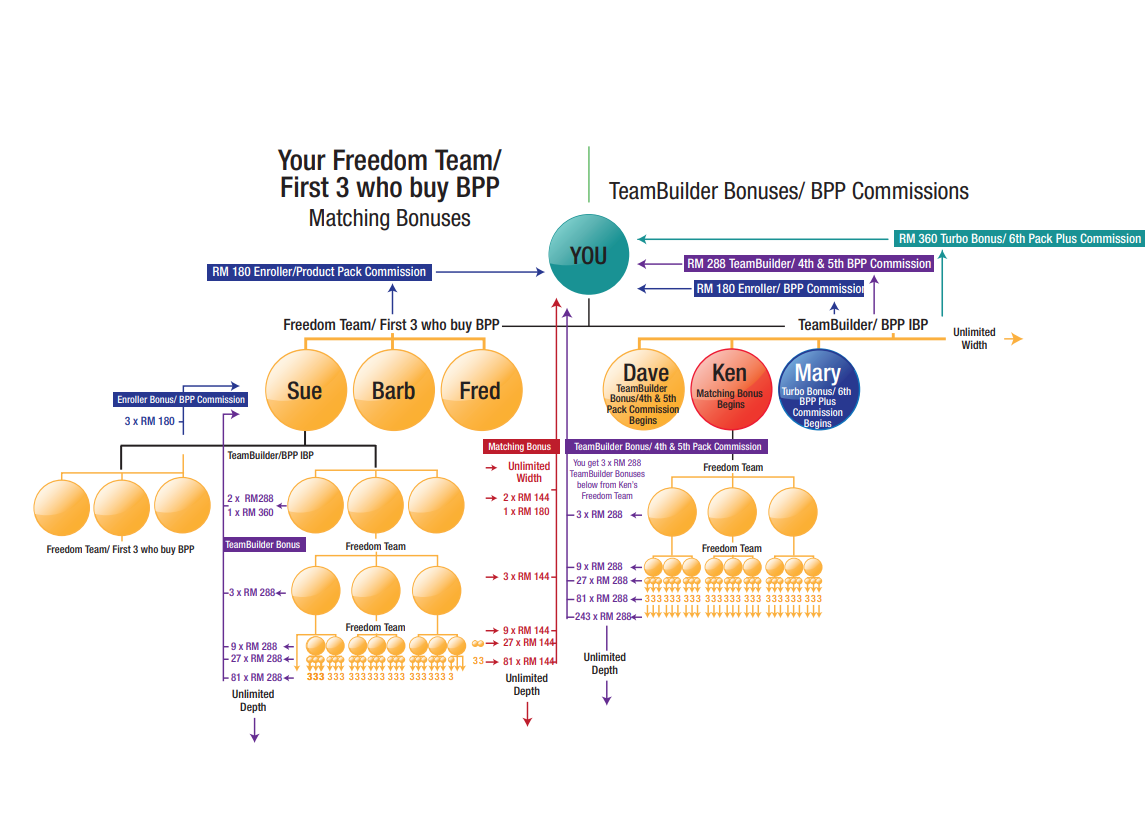 ---
PLUS, PROSPERITY BONUS PLAN
(PAID MONTHLY)
Rewarding You for Residual Business
The Prosperity Bonus Plan pays out 7% - 10% on ALL Business Partners' monthly orders up to seven levels deep, PLUS 1-2-3% Infinity Bonus if qualified (excluding enrolment orders, VIP Customer orders, paid separately).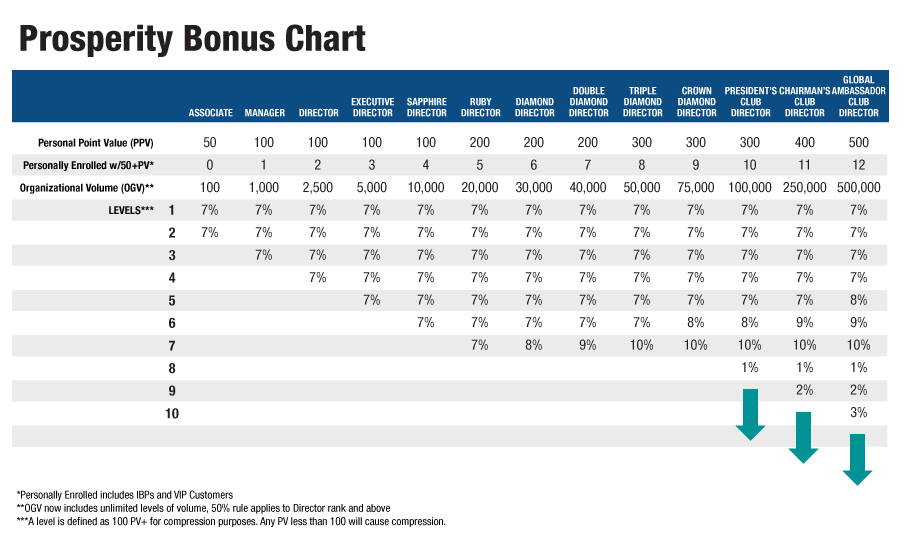 The number of "levels" of IBP order volume on which you earn commission each month is determined by:
1.   PPV (Personal Point Value): The PV from your personal orders and the AutoShip orders of your VIP Customers.
2.   Personally Enrolled IBPs: The number of IBPs with at least 50 PPV each month, that you have personally enrolled.
3.   OGV (Organizational Group Volume): PPV & the PPV of all IBPs PV in your downline organization.
Sign up for sales and PRODUCT NEWS!